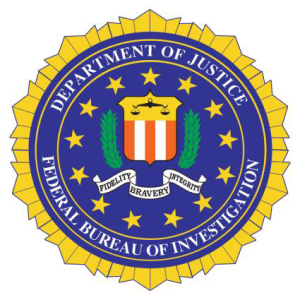 Our luncheon featured speakers from the FBI, who discussed their recent fraud investigations:
A $26 million Ponzi scheme called "The Parking Lot" perpetrated by former Maui residents George Lindell and his daughter Holly Hoaeae associated with their mortgage and insurance business. In connection with the operation of their business "The Mortgage Store," they issued promissory notes promising to pay a guaranteed return of 7 percent.
Through radio ads, magazines and a weekly radio show, they urged potential investors to attend weekly workshops where they taught seminars on how to use the equity in their homes for investment purposes. Lindell and Hoaeae would then utilize their status as mortgage brokers to refinance investor residences for this purpose. "The Parking Lot" lost a net amount of $8.9 million. They used the funds to support luxurious lifestyles such as a $3.5 million home, trips, cars and extensive credit card debt.
Jennifer McTigue, Marc Melton and Sakara Blackwell were involved in a mortgage fraud scheme in which they created false bank documents that made it appear that properties were free of their mortgages, when in fact they were facing foreclosure. The false documents were filed with the state Bureau of Conveyances to create a public record showing no mortgage and a clear title. These properties were then sold to buyers who were unaware of the mortgages, and thus subject to foreclosure. According to their indictment, the scheme had been running since 2011 before they were caught in 2014. They fraudulently obtained releases of over $4.5 million in mortgages and other official liens against those properties. Sales resulted in the trio making over $3.3 million. Blackwell was a real estate brokers and McTigue presented herself online as a financial strategist and real estate investor.